AL JAZIRAH REPRESNT INTERNATIONAL BRAND LEADERS WHO ARE SPECILIZED MANUFACTURERS FOR CRITICAL APPLICATIONS, WHO HAVE STATE OF THE ART MANUFACTURING FACILITIES WITH ROBUST PROCESS MECHANISM.OUR PRINCIPALS ARE COMMITTED TO MANUFACTURE AND SUPPLY QUALITY PRODUCTS ON TIME TO THE UTMOST SATISFACTION OF OUR CLIENTS.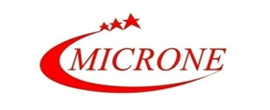 For more details visit:
http://www.microneind.com
>
Red Garnet
Our rock garnet sand have 30-60# A,80#A,80#A+,60#A,120# 20-40#A, six normal sizes.
Usually ,our rock garnet sand 30-60# are used for sandblasting,garnet 80# 60# 120# are used for waterjet cutting,20-40# used for water filtration.
Rock garnet sand 30-60#A, 20-40# A are uniform particles for sanblasting which has good color high hardness,long life time,self-sharpening,high grinding efficiency,low consumption,good finish and high recycling rate.
Rock garnet sand 80# 120# 60# used for waterjet cutting has features of sub- conchoidal fracture,high hardness,good toughness and sharp edges.It can form new angular edges constantly during crushing and classifying,and has high speed and fluency in waterjet cutting and will not jam the cutting tool bit used on water jet cutting machine.Usually,80# 60# used for waterjet cutting metal,120# used for waterjet cutting glass.
Rock garnet 20-40# heave specific weight and stable chemical properties,the granular garnet sand can be used as the bottom media of filter bed in water filtration of chemical industry,petroleum,pharmacy,cleansing drinking water or waste.It is the highest cost-effective filtation media to replace silica sand and gravel in water filtration.
Rock garnet 80#A+ has more high qualified red grains than 80#A.
Based on our 12 years experience and 70 countries customers,we always supply high quality.
Benefits
High hardness. Garnet will last a long time, making it a very cost effective abrasive.
Can recycle a number of times, depending on your grit size (generally you can obtain recycle garnet twice, perhaps more when starting with a coarse grade).
Environmentally Friendly! It is thus often used to blast structures residing over or next to bodies of water where contamination by the blasting media itself is a concern.
Garnet is safe and non toxic with very low free silica levels (generally less than 1%).
Low Dusting. Garnet is a fast and clean blast media.
Excellent for coating prep use. Garnet will leave a profile that is almost free from embedment, troughs, and peaks.
Multiple Shipping Points around the country.
Color: Depends. Pink, Red/Brown, Grey/Brown
Density: 135 lbs/ft3 to 150 lbs/ft3
Excellent For:
Tanks and other confined spaces where use of a low dusting abrasive is necessary.
Dry docks, Bridges, Shipyards - a great abrasive to use where water contamination is a concern.
Aluminum and Fiberglass surfaces
Hangar decks
Powder coating, denim blasting
Industrial Painting
Oil Industry for SAND BLASTING
GRADES AND USE
16 - Very Coarse. ideal for blast rooms due to the number of times you can recycle. Provides a 3-4 mil profile on blasting steel, bridges, ships and tanks.
36 – Coarse. Produces a 2 - 3 mil profile on steel surfaces. Generally used for thick coatings, marine fouling, and rust.
30×40 – Intermediate. Produces a 2 –2.5, maybe 3 mil profile on steel surfaces. Used on heavier coatings up to 40 mils, and rust.

30×60 Medium. Produces a 2.0 – 3 mil profile on steel surfaces. Considered to be an overall workhorse grade for new steel and maintenance for coatings up to 20 mils.

80 Mesh – Medium Fine. Produces a 1.5 - 2.0 profile on steel surfaces. Great for aluminum and other sensitive substrates. Also perfect for marine aluminum applications, and hydro blast cleaning operations.

100 Mesh – Fine. Produces a 1.0 – 2.5 mil profile on steel surfaces. Also can be used on aluminum and fiberglass, as well as for rust removal and mill scale on new steel. This grit size will polish new aluminum. It is also a perfect water jet cutting abrasive.
Our Associate Company
REEMA INTERNATIONAL ENGINEERING SERVICES, CHENNAI
REEMA INTERNATIONAL ENGINEERING SERVICES IS THE CREATIVE ENGINNERING WING OF AJPSL GROUP,WHO APPLY SCIENTIFIC PRINCIPLES TO DESGIN AND DEVELOP STRUCTURES.MACHINES, CRITICAL PARTS APPARATUS,UTILIZING THEM INDIVIDUALLY OR IN COMBINATION
Reema International Engineering Services
4B 4th Floor, Century Plaza, 560, Teynampet
Chennai 600 018 India.
Mobile : +91 948833299
For more details visit: http://www.reemaengg.com